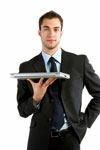 In a society where the internet reigns supreme, it is important to invest effort and resources into web design to ensure your website is looking great at all times. If you're starting up a website or you feel like your website could do with some updating, web design is an easy way to get a fresh new look and increase visitors to your site. Alternatively, if you want to improve your employment prospects by adding another skill set to your repertoire, web design could be the way to go.Web design encompasses many different skills and disciplines in the production and maintenance of websites. The different areas of web design include web graphic design; interface design; authoring, including standardised code and proprietary software; user experience design; and search engine optimization. Web design is often a task left to the professionals but now with Raising the Bars' Web Design Training Courses, you will be able to become a pro and do it yourself, potentially saving yourself and your business money while attaining skills for your resume.
Depending on the scale of what you want done, hiring someone externally can often be very expensive with high rates per hour charged for their skills. If you're a small business owner or looking to start a website, why wouldn't you learn these skills yourself to save in the long term? The employment opportunities for those who have web design skills is also extensive. According to Website Magazine, companies are investing heavily in web and creative talent, signalling a shift in how businesses engage customers and commitment to growth. Now is a great time to consider undertaking a training course in this area.
So why is it so important to have a good web design? According to Juno Media, the main reasons why web design is important includes: it's the foundation of your online presence, it's where all online marketing activity is directed, an appealing site will attract attention and influence customers and it can build your brand, reputation and sales. If you want an effective online presence, you need a good web design. Fortunately, today with the online boom, attaining skills such as HTML, CSS and WordPress design skills can easily be acquired through training courses offered by Raising the Bar.
HTML Training Courses
HyperText Markup Language (HTML) is the main markup language for creating web pages and other information that can be displayed in a web browser. Having HTML skills and knowledge is an asset and is something prospective employers often look upon fondly. Raising the Bar offers both Essentials and Advanced courses depending on your skill level. It doesn't matter if you have no skills in the area or you're looking to update and build on your existing knowledge- there is a training course available to you. Upon completion of the course, you can be confident in knowing that your HTML skills are of top quality and you can comfortably apply these skills in a real world business environment.
CSS Training Courses
Raising the Bar also offers CSS training courses. Cascading Style Sheets (CSS) is a style sheet language used for describing the presentation semantics (the look and formatting) of a document written in a markup language. Its most common application is to style web pages. According to Template Resources, CSS is used for different purposes and one thing is clear; they improve the site incredibly. CSS skills is often described as being difficult to attain due to the complexity. With a Raising the Bar CSS training course, you can feel confident that you can acquire these skills, regardless of your skill level and implement them.
WordPress Training Courses
The final training course Raising the Bar offers for web design is WordPress training. WordPress is a free and open source blogging tool and a content-management system (CMS) based on PHP and MySQL, which runs on a web hosting service. Many organisations are now putting a considerable amount of effort into blogging and many people also use it for leisure and hobby purposes. By attaining WordPress skills, you have all the knowledge and skills to create and maintain a WordPress website or blog. Raising the Bar offers both a 1 day Essentials course and a 2 day Advanced course for those wanting to expand on their skills.
If you're interested in getting qualified in web design, please check out our web design training courses on our website for more information or contact us today.
Web Design Training Courses
HTML Training Courses
CSS Training Courses
WordPress Training Courses
Web Design Training Course Locations
Sydney (North Sydney)
Brisbane
Canberra
Melbourne
Adelaide
Perth
Web Design Training
Web Design training courses in Sydney, Melbourne, Brisbane, Adelaide, Perth and Canberra
Web Design Training Courses
Written by:
https://plus.google.com/u/0/+CraigHolmes_RtB
Date Published: 11/26/2013
Web Design training courses conducted by Raising the Bar