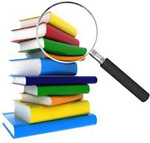 Case Study:
Raising the Bar is currently partnering with a state government organisation to design, develop and deliver a range of Microsoft Project and project management workshops.
Some of the courses and workshops that Raising the Bar has been working on are:
Project Management Workshops and Training Courses
Microsoft Project – Introduction level
Microsoft Project – Advanced level
Project Management Overview
Project Management Fundamentals
Project Management Advanced
Project Management Workshops
The government department employs quite number of people who are always engaged in projects ranging from small to large.
There are a number of existing templates that the client uses along with some set guidelines on how their projects should be run.
Raising the Bar continue to consult with the client to fine tune the delivery of the courses being run, to ensure that the learning process is optimised.
We are pleased to say that as the courses are rolled out we are receiving great feedback!
Project Management Workshops and Project Training Course Locations
Sydney (North Sydney)
Melbourne
Brisbane
Perth
Adelaide
Microsoft Project Training Courses
Written by:
https://plus.google.com/u/0/+CraigHolmes_RtB
Microsoft Project training courses in Sydney conducted by Raising the Bar
Project Training Course Locations
Sydney (North Sydney)
Canberra
Brisbane
Melbourne
Adelaide
Perth