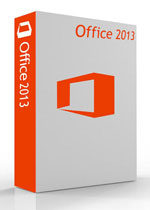 Majority of us grew up using Microsoft Office in one way or another but how many of us know how to fully utilise its potential in a professional capacity? Microsoft Office is an office suite of desktop applications, servers and services for the Microsoft Windows and OS X operating systems. Microsoft Office has many uses and applications and a wide variety of tools including; Excel, OneNote, Outlook, PowerPoint, Project, Publisher, Visio and Word. All of these programs, if used effectively can increase performance, confidence and efficiency in the workplace, as well as impressing future and current clients. According to Microsoft, in 2012 it was estimated that 1 billion people worldwide use Microsoft office. However, how effectively is it being used? Raising the Bar understands the importance of being able to use all Microsoft Office tools effectively and offers Microsoft Office training courses for a range of skill levels.
According to E Week, there are 10 reasons why Microsoft Office is still an important enterprise application that should be utilised to it's full potential including; Google Docs is underpowered, Apple's iWork is too consumer focused, employee productivity is a major problem, open source isn't for the enterprise, it's very popular and generates a lot of cash, consumers still use it, trust goes along way and the corporate world is resistant to change. Microsoft Office is still the number 1 choice for businesses but is often not used to its full potential.
Although most Microsoft products are easy to use, there are those products that require additional skills and knowledge that can only be acquired through a training course. One such program is Excel. Microsoft Excel is a spreadsheet application developed by Microsoft for Microsoft Windows and Mac OS. It features calculation, graphing tools, pivot tables, and a macro programming language called Visual Basic for Applications. Excel is used in many industries and has many uses and applications. According to eHow Tech, businesses can use Excel to keep track of expenses, income, customer data and inventory. It also allows you to create budgets and do calculations using formulas. Raising the Bars Microsoft Office training in Excel allows users to progress from "the spread sheet user" and turn data into useful and cohesive information with powerful tools to analyse, communicate, and share results.
Another Microsoft Office application that is worth getting right is PowerPoint. Microsoft PowerPoint is the name of a proprietary commercial presentation program developed by Microsoft. PowerPoint is the number 1 tool used for presentations worldwide and is worth getting right. PowerPoint has a range of uses and can be used as a great tool for businesses to communicate information in presentations. With Raising the Bars' PowerPoint training, you will be able to use PowerPoint to its full potential.  With both basic and advanced courses available, you will have the skills to make a powerful presentation when presenting to your current or potential clients.
According to a recent blog, training is essential to the achievements of a business.  Perhaps its most positive benefit is better employees. Especially with programs that have a direct impact on the efficiency and quality of work produced, it's important that employees are confident and capable with using Microsoft Office programs and have the appropriate training made available to them.
Microsoft Office Training Courses
Raising the Bar is Australia's favourite leading training provider and provides an extensive range of Microsoft Office training courses to meet both your business and personal needs. If you think it's time to get yourself or your employees properly skilled in the most used computer applications and programs worldwide, then look no further than Raising the Bar. With a diverse range of Microsoft Office training courses available for different skill levels at affordable prices, Raising the Bar is the obvious choice. For more information on the Microsoft Office training courses available please check out our website or contact us today.
Microsoft Office Training Course Locations
Sydney (North Sydney)
Canberra
Brisbane
Melbourne
Adelaide
Perth
Microsoft Office Training
Microsoft Office training courses in Sydney, Melbourne, Brisbane, Adelaide, Perth
Microsoft Office Training Courses
Written by:
https://plus.google.com/u/0/+CraigHolmes_RtB
Date Published: 12/09/2013
Microsoft Office training courses in Sydney conducted by Raising the Bar