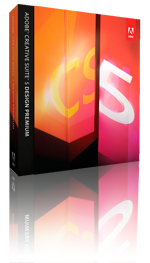 According to a recent report from the Daily Finance Investment Centre, Adobe is continuing to be an impressive presence in the computing world. The software company has accelerated its transition to a cloud-based services setup, making the move beyond its Creative Suite in both domestic and international markets. With this recent development, Adobe has once again placed itself as a competitor among the largest internet software providers in the world. So why is Adobe training so important in your home and business, and what can adobe offer you from its creative vision?
Adobe boasts an impressive suite of software applications, all of which are useful to individuals, consumers and businesses worldwide. Photoshop, Flash, Premiere, Dreamweaver and Illustrator are just a few of Adobe programs which have revolutionised the industries they service and made adobe training all the more important. Have a look at these Adobe programs and their applicability in business:
 Adobe Training Courses
Adobe InDesign
Adobe InDesign is a professional design and layout program used to produce high quality documents for both print publication and on-screen delivery, including brochures, newsletters, posters, banners, ebooks, interactive PDFs and web layouts. After you sign up for Adobe training, if you need to create precise layouts, InDesign can make your job so much easier. When it comes to web design and development, Adobe InDesign is one of the best programs to use and learn through Adobe training.
According to ezinearticles.com, many businesses create interactive documents, helping them take their business to the next level with digital brochures. Companies can do so much for their business by creating eBooks for the product line that allow their consumers to interact with content. Publishing businesses also rely heavily on the output of graphics as they want to produce high quality work. InDesign allows you to use the software to create perfect work for print, no matter if it is for publishing a book or for designing a company logo to be displayed on various products ranging from coffee mugs to t-shirts. You will find that many people prefer InDesign over Word as it doesn't take us much time to do a page layout.
Adobe Acrobat
Adobe Acrobat 9 Pro software can be used to unify a wide range of content in PDF Portfolios, apply permissions and passwords to help protect sensitive information, and create edit, search and modify existing PDF files. According to planetpdf.com, the Adobe Acrobat family offers a comprehensive desktop solution for simplifying processes. A standard adopted by government and enterprises around the world, Adobe PDF is a reliable format for electronic document exchange. The benefits of using Adobe Acrobat for business make Adobe training good business sense.
Adobe Acrobat is also one solution that delivers cost, efficiency, and environmental benefits. Organisations use Acrobat to create and distribute electronic forms, streamline document reviews, protect sensitive information, and combine and share documents. Getting Adobe training to use Acrobat to convert a range of documents—standard text-based materials, spreadsheets, engineering drawings, and other content—to PDF enables fast, efficient distribution of the materials to audiences worldwide.
Adobe Photoshop
Adobe Photoshop is the industry-standard image editing software, used worldwide by graphic designers, professional photographers and serious amateur photographers who want to perfect their digital images. According to premier online education company Get Smarter, Adobe Photoshop is far more than a tool to airbrush models – it's a software program that has multiple functions, and knowing how to use it is a highly desirable skill in today's visually oriented business world. Three great reasons to sign up for Adobe training in photoshop:
Skills in Photoshop are often listed as "advantageous" in descriptions attached to job applications.
Create high quality marketing content
Photoshop enables users to perform basic graphic design functions as well as simple animations, making it a good all-rounder in the Adobe Creative Suite family.
Retouch images for profit or pleasure
Whether you want to enhance the quality of your own photographs to create a high quality album, or want to use your skills for profit (in your regular job, or as a freelancer), there are thousands of possibilities made available by Photoshop.
To learn more about the benefits of Adobe training for your business, get in contact with Raising the Bar training providers.
Adobe Acrobat Training Courses
Adobe Dreamweaver Training Courses
Adobe InDesign Training Courses
Adobe Illustrator Training Courses
Adobe Photoshop Training Courses
Adobe Training Course Locations
Sydney (North Sydney)
Canberra
Brisbane
Melbourne
Adelaide
Perth
Adobe Training Courses
Adobe training courses in Sydney, Brisbane, Melbourne, Adelaide, Perth
Adobe Training Training Courses
Written by:
https://plus.google.com/u/0/+CraigHolmes_RtB
Date Published: 09/20/2013
Adobe training courses in Sydney conducted by Raising the Bar